Call of Duty Mobile soared to popularity soon after its release back in 2019 and it doesn't seem like it's going to stop anytime soon. The credit for the undying popularity of the FPS game goes to the Devs who always go above and beyond to incorporate new and fresh content to COD Mobile with the passage of every Season.
The new characters, weapons, maps, modes, and much more, always help to garner the attention of more and more players from across the world. That being said, Season 4 Spurned and Burned of Call of Duty Mobile is underway as we speak and players are really busy with this season's activities and events.
The Clan wars, seasonal events, and the rewards of the Battle Pass are all too appealing. Hence, the players are really grinding to the best of their abilities to reap all the benefits.
---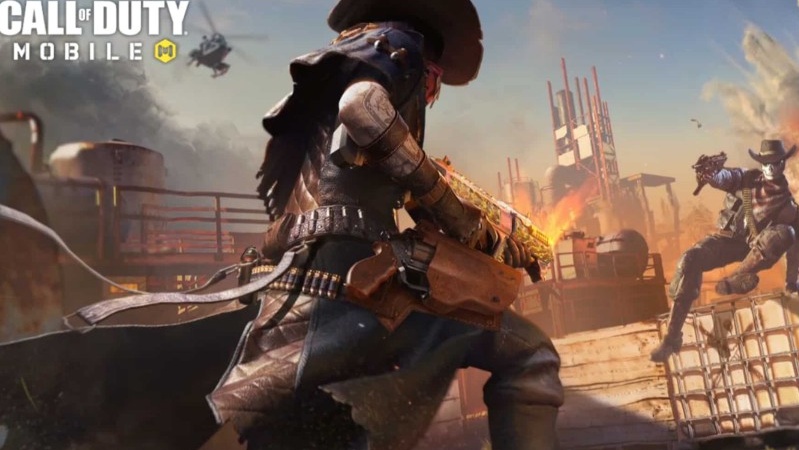 Must Read: How to use Class Chip in COD Mobile Battle Royale
---
How to get Dogs in COD Mobile (Battle Royale)
Dogs have always been an integral unit of the storyline of mainstream Call of Duty titles like COD Modern Warfare, COD Ghosts, etc. In fact, in real life also, dogs serve a crucial position in most armies, hence it was only a matter of time before COD Mobile decided to add Dogs to the game.
In Call of Duty Mobile, the Canine unit is being called the K-9 unit, which kind of makes sense. Also, most of the players have been asking a lot of questions regarding the incorporation of dogs in COD Mobile.
For those of you who don't know and are wondering "How do I get Dogs in COD Mobile?", worry not. Our team of dedicated researchers is there to answer your queries and help you with them.
Now, in the Battle Royale mode of Call of Duty Mobile, there is a class called the Clown Class. Previously, upon activation, the Clown Class of Call of Duty Mobile used to deploy a fleet of Zombies that used to attack any and all enemies nearby. However, in the new update, it has been changed.
To get yourself a ferocious Dog in Battle Royale matches of Call of Duty Mobile all you have to do is equip the Clown class. Once the class gets charged up, Activate it. A dog will get summoned out of nowhere and it will start attacking enemy units in the vicinity.
This dog of the Clown Class in BR will also help you get out of tricky situations by keeping the enemies busy by attacking them.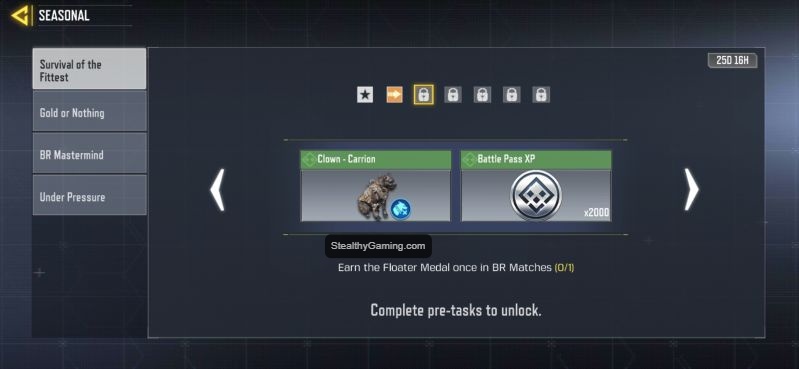 For players who haven't yet unlocked the clown class, they can unlock it by completing the second mission of the Survival of the Fittest Seasonal Event.
Apart from this, you can also summon dogs or rather the K9 Unit in the Multiplayer mode of the game. It has been made possible by the brand-new K9 Unit Operator Skill. This new operator skill allows players to summon their very own best friend on the battlefield.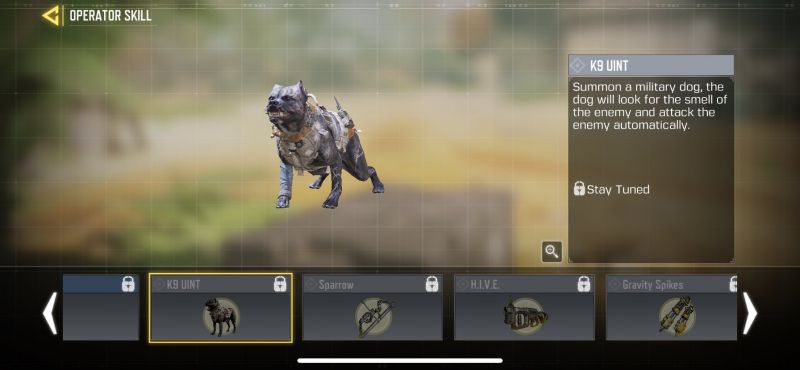 A k9 Dog can be summoned and will detect enemies around you and attack them. This is very useful for players who are up against stealth players.
However, it will get launched on the 4th of June and as of now, the status remains 'Stay Tuned'.
Now, you guys know all about summoning dogs on the battlefield be it the BR mode or the Multiplayer mode. So, that sums it all up for the question "How to get dogs in COD Mobile?". Go ahead and try summoning the dogs in the game.
Subscribe to our Youtube Channel. Follow us on Twitter & like our Facebook page for more post-updates
---
Check out GUNSMITH LOADOUTS here –
Abhigyan identifies himself as a tech geek, gaming cognoscenti, and also a connoisseur of music. Unidentified and mysterious phenomena never fail to gather his undivided attention. When not reading about bizarre and perplexing entities across the Universe, he can often be found cheering for his favorite teams in Football.